It is just four months till the Yoga Holiday With Paul retreat in the Algarve on 21 June – 28 June  2019. June seems like a long ways away, but that time will fly.
A lot will happen in our busy lives between now and then, so I just want to take a moment to focus on four reasons why dedicating a week to yourself and your practice is so critical. It will truly change your life.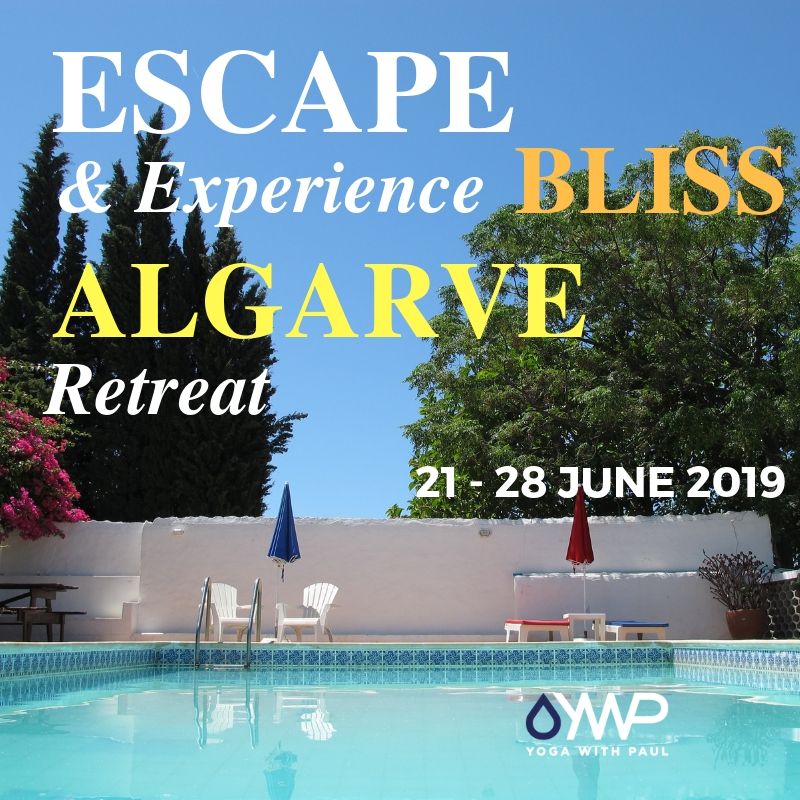 Time to reflect
Despite our best intentions it is almost impossible to switch off and disconnect in our daily lives. There is always something to do, an app to look at, an email to answer. Yoga Holiday With Paul creates space for deep reflection.
Time to practice
Needless to say, we do a lot of yoga. Some students come not sure if they are strong enough to do multiple yoga sessions in a short period of time. What they find though, is that yoga itself is energising. Much of what we experience as tiredness in the studio is what we've dragged in from our busy lives outside. When we dedicate the time to yoga, it invigorates and strengthens us.
Time to connect
Have you noticed how hard it is to connect with new people? Everyone is running a hundred different directions, loaded up with responsibilities and worries. Yoga Holiday With Paul is a space where students have time to relax and get to know each other. Humans are social animals. We want to befriend, and be friends. This is a wonderful opportunity to tap back into that basic desire and form great new friendships.
Time to play
We often take ourselves too seriously and even feel guilty if we're not totally focused all the time. On our yoga retreat, we let go of these expectations and make the time to play. We do yoga with music, we dance, we go to the beach, explore the town, hang out by the pool. Basically, we give ourselves permission to have fun and experience the world in a free, spontaneous playful way. You'll be amazed how it lightens your spirit!
To reserve your place or for more information: YogaHolidayWithPaul@gmail.com