I'm teaching a workshop from 15:30-17:30 on Sunday 26th January at
Hot Yoga South in Balham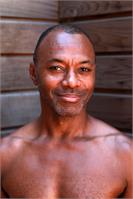 This is a great opportunity to give your practice a boost, whether you've been hitting the studio regularly during January or are still struggling to find your groove after the holidays.
A master class might sound daunting but really, it is a lot of smiles, laughter, and a relaxed atmosphere. It is open to all levels. We practice for improvement, not perfection.
As a yogi, it is easy to fall into two categories: thinking you aren't good enough for a workshop, or thinking you're so good you don't need a workshop.
Both of these can lead to missing out on the benefits and fun of a workshop, where you can focus on improving specific postures and really going deeper into your practice.
Everyone can benefit from the focus and pace of a workshop. It is a space where you can experiment, ask questions, and gain a better understanding of the postures. As you learn more about how and why we move certain ways, your practice matures and you find even more energy and satisfaction.
Book online! See you there.